SHAMPOO&CONDITIONER
KAMINOMOTO SCALP CARE CONDITIONER
Revive your hair. . . . Scalp and hair root care for the healthy hair growth !!
Hair Conditioner for men and women.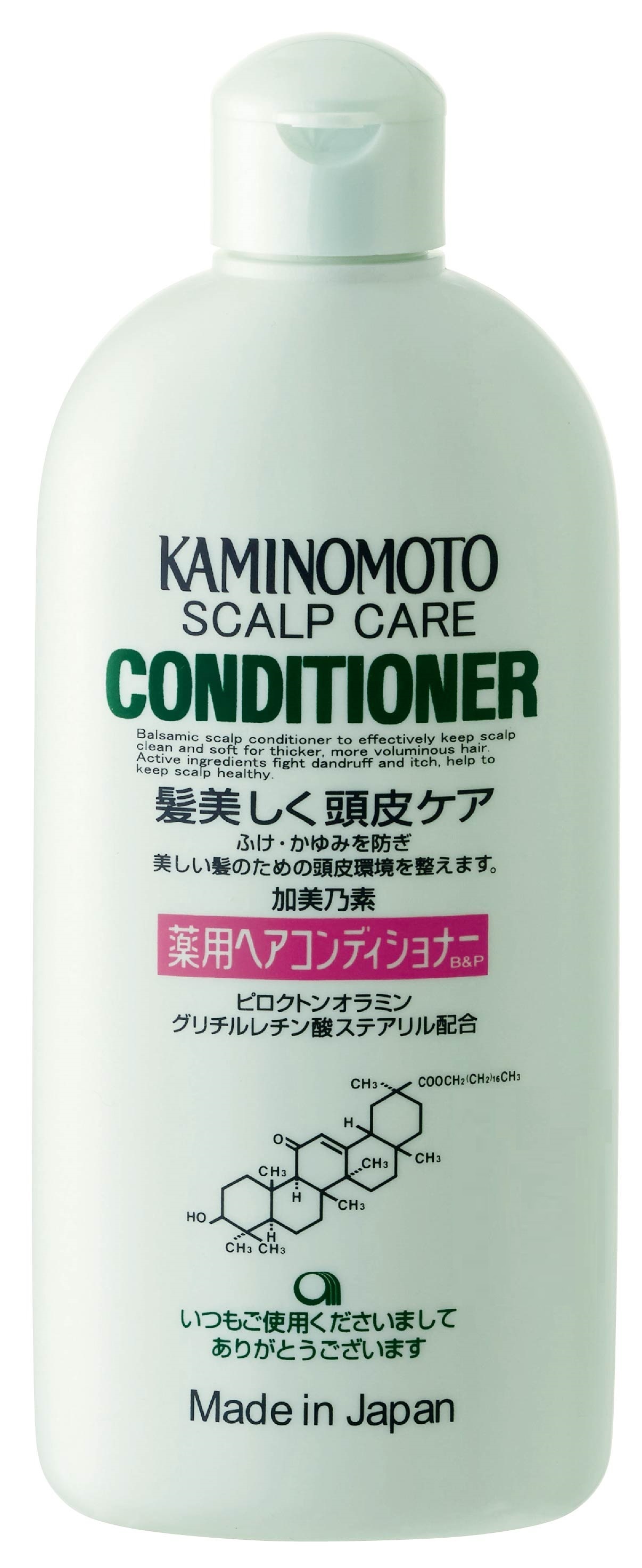 KAMINOMOTO SCALP
CARE CONDITIONER
300mL
Makes your scalp soft with effective moisturizing.
Hair Conditioner for pre-care of hair growing.
Pre-care Hair Conditioner for making scalp soft
by moisturizing effect.
<Directions for use>
1. Pour the proper quantity of the conditioner out of the bottle on your hand.
2. Spread on your hair and scalp and massage with your fingertips.
(If your hair is damaged, leave it for two or three minutes. )
3. Wash it out with water.
Ingredients
INCI
Functions
Stearyl Glycyrrhetinatetext
STEARYL
GLYCYRRHETINATE
Frees from dandruff and itch, suppresses inflammation.
Maintains healthy scalp.
Piroctone Olamine
PIROCTONE OLAMINE
Interferes with the reproduction of the harmful germs on the scalp with sterilizing activity, and prevents itch and dandruff.
(OTHER INGREDIENTS)
BEHENTRIMONIUM CHLORIDE, BENZOPHENONE-3, STEARYL ALCOHOL, CETYL ALCOHOL, CITRIC ACID, PROPYLENE GLYCOL, SIMMONDSIA CHINENSIS (JOJOBA) SEED OIL, GLYCERIN, HYDROGENATED POLYISOBUTENE, PEG-10 LAURATE, DIMETHICONE, AMODIMETHICONE, LAURETH-25, ISODON TRICHOCARPUS EXTRACT, SOPHORA ANGUSTIFOLIA ROOT EXTRACT, FRAGRANCE, WATER